If you can't find the products you are looking for, or if you have any questions, please call our customerservice:
+31655794058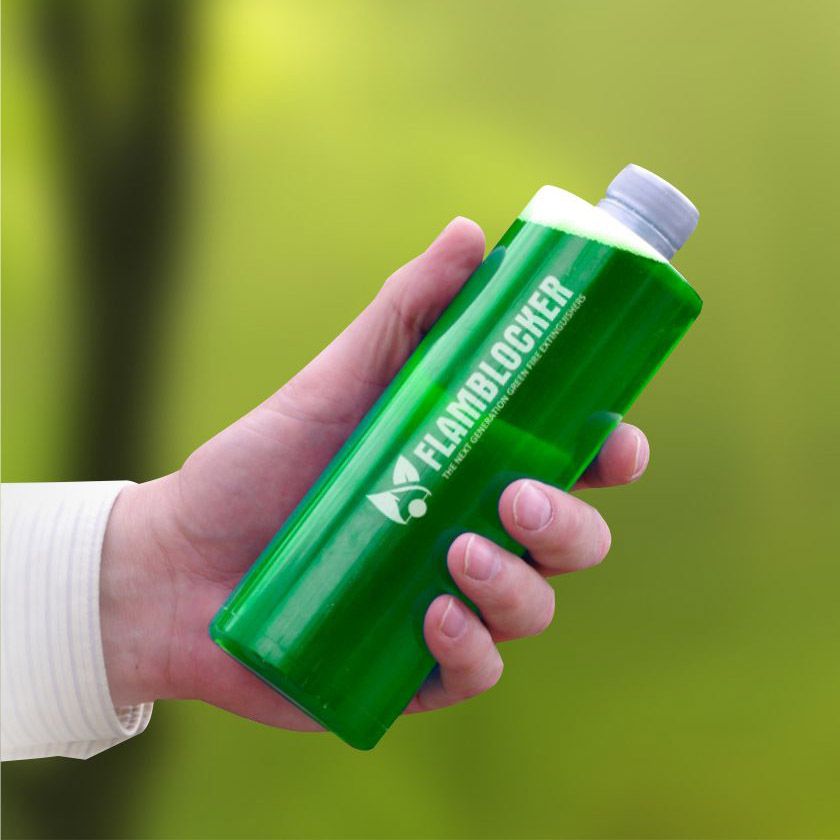 Flamblocker green fire extinguishers
Flamblocker is the leading company as main distributor of the Flamark products within addition, an own label for a number of products.
We focus on research, development and production of advanced fire fighting systems and devices. All our products have been tested and certified by a large number of independent certification organizations, in different countries, all over the world. The effectiveness of the Flamblockers products has been proven in practice.
An important feature of our extinguishing agents is the fast cooling down principle and a so called saponification:
our liquids cool more than 10 times as water
the saponification creates a form of insulation that does not cause re-ignition
Child-, electronics- &

environment

save
All FLAMBLOCKER® are 100% bio degradable, safe for child & humans, safe for electronics, and have high firefighting power.

We offer a wide assortment, where we provide solutions for fire fighting in the home- and professional market.
For the professional market we offer agents for sprinkler installations, solutions for structural, forest, wild land and other class A fires, as well wearable solutions for the security market